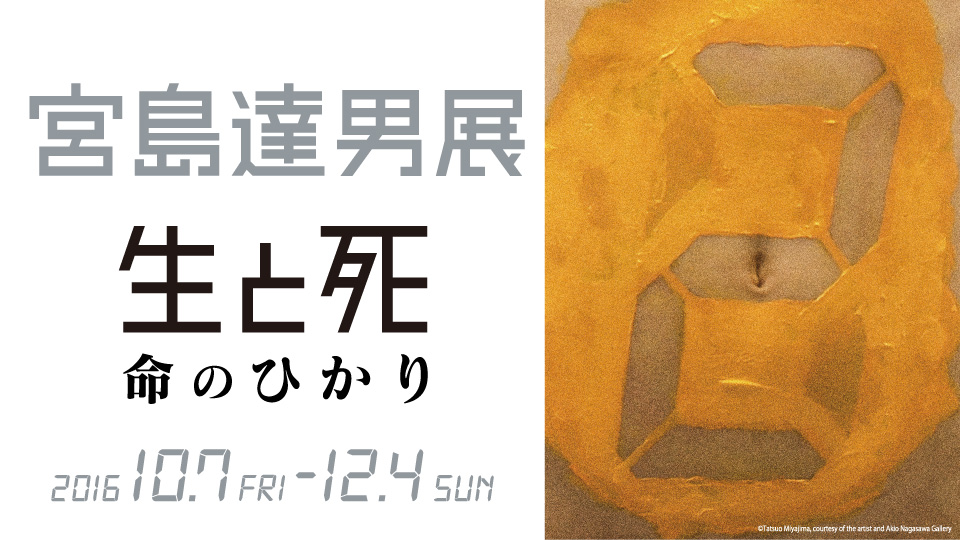 PLEXUS and EUPHONIC had been collaborated with Tatsuo Miyajima for the past 4 years supporting the new video works "Counter Skin", which will finally be revealed at the Solo Exhibition starting at KIRISHIMA OPEN-AIR MUSEUM, from October 7th, 2016.
This visual art piece "Counter Skin" is a completely new series of works from Tatsuo Miyajima, which contains 6 multiple screens projected on a 28 meter width gigantic wall screen simultaneously. EUPHONC supported the digital effects, and PLEXUS worked on the Visual/Audio editing and engineering. PLEXUS also supported the up conversion of the images taken from the actual video for the Flyer and Poster art works.
Tatsuo Miyajima's new challenge starts by presenting his latest works in the domestic museum for the first time in the past 6 years.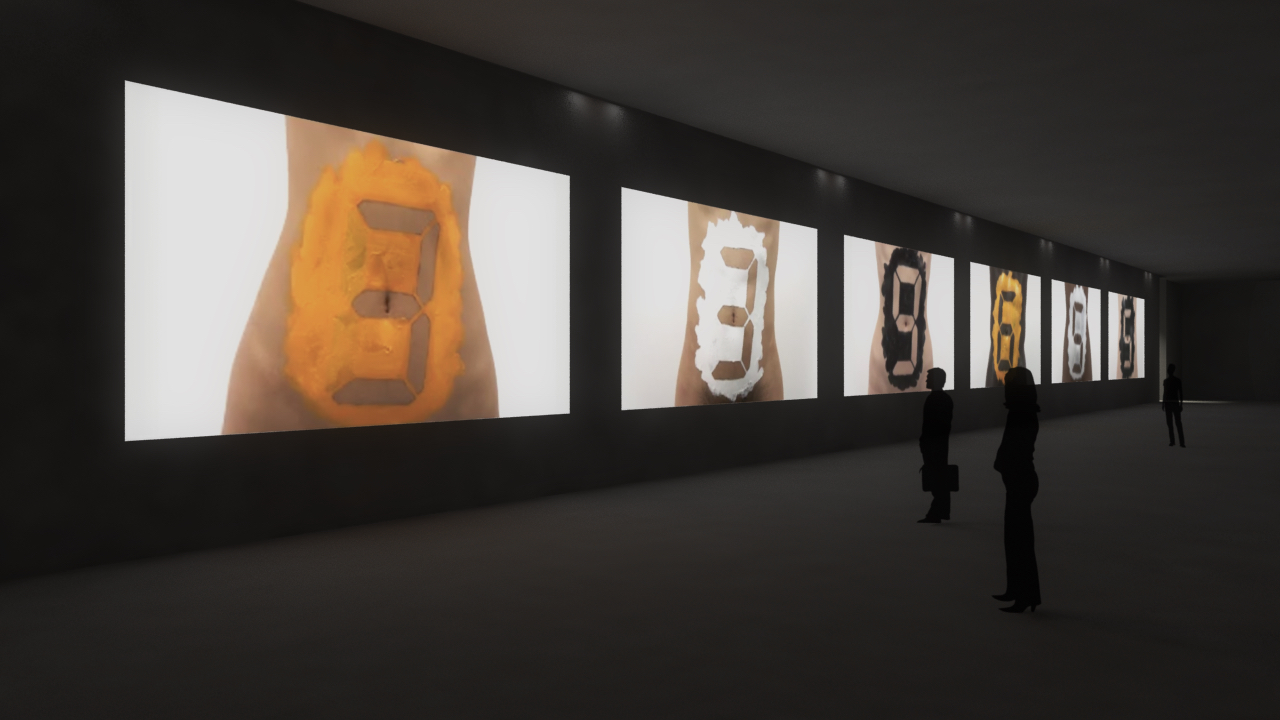 ※Computer Generated Simulation of the actual presentation

Tatsuo Miyajima Solo Exhibition "LIFE and DEATH -Light of Life" Flyer Download.

KIRISHIMA OPEN-AIR MUSEUM Tatsuo Miyajima Solo Exhibition Website
http://open-air-museum.org/en/event/event-34291
Tatsuo Miyajima Studio Official Website
http://tatsuomiyajimastudio.com/?p=1431
【Exhibition Information】
Venue:Kirishima Open-Air Museum Art Hall
Holding period:2016/10/07 〜 2016/12/04
Museum closed on Mondays
(if Monday is a public holiday, the museum will be closed the day after)
Viewing time:9:00-17:00(entry until 16:30)
Admission fee:Adults 800(600) yen High sch. Students 600(400) yen Mid., Elem.sch. Students 400(300)
【Related Event】
【Opening Ceremony】October 7th(Fri), from 14:00-
【Artist Talk】 October 7th(Fri), from 14:30-
【Gallery Talk】(from the curators)
Talk 1 October 22nd(Sat), from 13:30-
Talk 2 November 5th(Sat), from 13:30-
Talk 2 November 12th(Sat), from 13:30-
Talk 2 December 3rd(Sat), from 13:30-
【Workshop】(from curators) 20 places available, reservations essentia.
October 29th(Sat), from 13:30- and November 26th(Sat), from 13:30-
fee: ¥300
【About the Artist】



Tatsuo Miyajima
Born in Tokyo in 1957. Enrolled in Tokyo University of the Arts in 1980 where he studied with Koji Enokura. In 1988, he showed Sea of Time, which made use of digital counters and was shown later the same year in the Aperto section of the 43rd Venice Biennale. Miyajima took part in the Magiciens de la terre exhibition at the Centre Georges Pompidou in 1989, and showed Mega Death in the 48th Venice Biennale in 1999. He has also partic-ipated in countless exhibitions both in Japan and abroad.
Miyajima has con-sistently worked to reexamine the relationship between art and society by launching the Revive Time: Kaki Tree Project, an effort to plant persimmon trees that were second-generation survivors of the atomic bomb, in 1995; and the World Artists Summit (held on a total of three occasions) in 2005