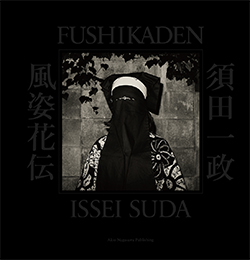 FUSHIKADEN
Complete Edition
eBook
Published on 2012
eBook Published on January 12, 2016
*Price Varies in each region.
Release from Amazon Kindle Store/Apple iBookstore worldwide.

About
The first e-Book from Issei Suda "FUSHIKADEN:Complete Edition" was originally released in November, 2012 from Akio Nagasawa Publishing as a Complete Edition of the initial release of the 1978 version, including 38 additional photos, previously un revealed.

In 1977, srtist Taeko Tomioka pointed out that "the way depictions of the dark and extraordinary that humans are higing inside expose the shady side of daily life" was "the most intriguing thing about the book."
-Afterword by Issei Suda "FUSHIKADEN"
The initially released "FUSHIKADEN"(1976 version) was internationally acclaimed for it's unique viewpoint capturing the anomaly of the human activity that exists beneath the reality and the unreal world in our daily life. This initial released version was honored by winning the Newcomers Award from the Photographic Society of Japan Awards, and left a strong impact in the photo industry.
You may enjoy to pleasure to sense the world of the square portrait image by Issei Suda, which still has the impact to change the history of photography until now.


TRAILER