About
"Throughout my life, Nakahira was a "one and only" sort of friend, and a rival at the same time.
Even though we couldn't have been more different in terms of both character and constitution,
there was one thing that we both shared, and that one thing obviously tied us soundly together. "
– DAIDO MORIYAMA (Experts from the original text of Record No.29)
The shadows of the people and the buildings in the back alley…..
The scenery veiled with quietness awakens the memory like a déjà-vu……
Record No.29 is filled with the snaps from Tokyo.
The one and the only written commemoration by Daido Moriyama, dedicated to Takuma Nakahira is included in the afterword of this issue.
Plexus Co.,Ltd.(Tokyo, Japan) proudly presents Daido Moriyama's lifework series "RECORD" in e-Book for the first time distributing in worldwide scale.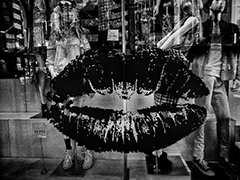 Supported by : Akio Nagasawa Publishing and Daido Moriyama Photo Foundation